When buying something you love also means helping out someone else, everything just seems to make sense. And that's what you're doing when you choose this
Don't be afraid; this monster is actually cuddly and warm, with cute pockets and an extra-thick knit. 100% Baby Alpaca. Handmade in Bolivia by a Fair Trade
OEUF gray sweater with cream-colored paws on the front is not only an instant statement-maker but is also incredibly warm and comfortable, making it a must
Oeuf's Monster sweater features playful claw pockets on the front.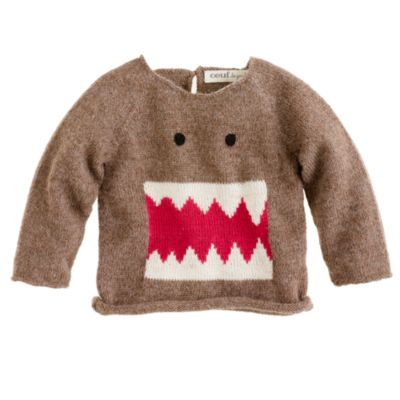 Oeuf's knits are made in Bolivia by a self-managed community of indigenous women. In line with fair trade principles, their artisans are paid a living wage.
The Oeuf Hug Me Monster Sweater is simply the coolest riff on Oeuf's all-time bestselling Hug Me Sweater. Made from organic baby alpaca wool, this adorable
Knitted top by Oeuf NYC, in light grey melange alpaca fine knit. Featuring MONSTER hand pockets at front and a small loop and button at backside neck.
Don't be afraid; this monster is actually cuddly and warm, with cute pockets and an extra-thick knit. 100% Baby Alpaca. Handmade in Bolivia by a Fair Trade
Hand-knitted monster hands-design sweater in 100% baby alpaca, a luxurious and sustainable material. Using Fair Trade standards, Oeuf partners with a women
OEUF Dieser coole Baby Sweater in Hellgrau hat vorne in Bauchhöhe zwei weiße Monsterhände aufgedruckt.